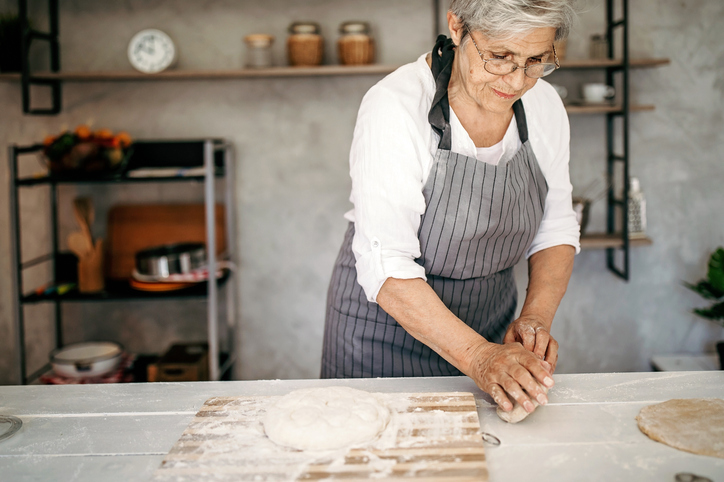 This is a strange time in our country's history, in which people are staying in to help curtail a pandemic. At Parkwood Heights, the health and safety of our residents and employees are paramount, so we're following the instructions of the New York State Department of Health and stopping all non-medical visitation until further notice. We recognize that it can feel isolating to be separated from family and friends, but we're doing all we can to keep you safe. In the meantime, we've got some suggestions to keep you occupied and entertained during this time.
Learn something new. Keeping your brain active is a great way to fight cabin fever! Is there something you've been wanting to learn? Now is a great time to take the time to take a class online.
Don't stop getting exercise. The gyms are closed, but all the workout apps are offering free trials to help everyone keep moving. What's more, it's easy to stream workout videos to make you feel like you're right there in the class.
Do some crafting. You can order everything you need and have it delivered, so that you can needlepoint, knit, paint, or whatever else you feel like doing to be creative. Don't know how to craft? It's easy to find tutorials, and there's no better time to take them in.
Play a game or do a puzzle. Especially when your normal activities are curtailed, it's important to keep your brain active. Puzzles are a great way to stimulate your mind, whether traditional jigsaw puzzles, crossword puzzles, or a book of Sudoku. Prefer board games? You can find all kinds of board games online, and some of them let you play with loved ones in a different location. This could be a great way to connect with kids and grandkids while everyone's out of school and work!
Dance like no one's watching. This is an easy one, because no one is! Put on your favorite music and have a private dance party. It's a great way to get exercise and it may even benefit your mental health. Research indicates that dancing can reduce depression, stress, and anxiety.
Bake something delicious. Now that you have some extra time, it's the perfect opportunity to try out that new recipe you've been eyeing. Bake bread, try a new gourmet recipe, learn to make the perfect chocolate chip cookie- get creative!
Catch up on your reading. There's never been a better time to curl up with a good book. You might even be able to get to some titles you've been meaning to read for a long time.
Bring your gardening indoors. If you love to garden, but can't get outside, consider starting an indoor garden. Whether it's flowers, hanging plants, or herbs, plants will brighten your home and may lighten your mood.
Get organized. If you've been putting off cleaning out your closet, cleaning out your junk drawer or organizing your filing cabinet, now is the perfect time to take care of those chores. It doesn't even matter if you make a mess in the process, because no one will be popping by unexpectedly!
Keep communicating. As people are discovering while isolated, there are plenty of ways to communicate while practicing social distancing. Facetime and Zoom are just two examples of apps that can help you stay connected while you're apart. Not interested in high-tech connection? This is a great time to brush up on your letter writing skills and send out some good old-fashioned mail.
Indulge in a little "me time". Soak in a mineral bath, put on a homemade facial mask, or rest a while, listening to uplifting, peaceful music while you recline with cucumber slices on your eyelids. An at-home spa day may be just what you need to relax and refresh.
Share your wisdom and experience. Maybe you could start a blog, or maybe you could start a journal filled with everything you remember about your life. This kind of memoir might just be a good time for you to reflect and take stock, or it might be beneficial to people in your life who'd like to know new things about you. You could also create a time capsule with household items representing your everyday life, with a reminder not to open it for 10 or 15 years. It could be fun to put this together, and equally fun to open it later!
Enjoy the arts from home. Many museums are offering virtual tours, now that their physical doors are closed, and these tours are available 24/7. Orchestras are doing similar things, and Broadway shows are streaming. You may even be able to see some things you wouldn't normally get to see!
No matter what's going on out there in the world, Parkwood Heights is a great place to live your best life. A lovely community in which to spend your retirement participating in interesting activities or just relaxing, Parkwood Heights is located just minutes from Victor, Fairport, Farmington, and Canandaigua. Our picturesque, 122-acre senior living campus affords many opportunities to enjoy your time with friends and family. Call (315) 986-9100 to learn more about all that we have to offer, or check out our website and reach out if you have any questions.